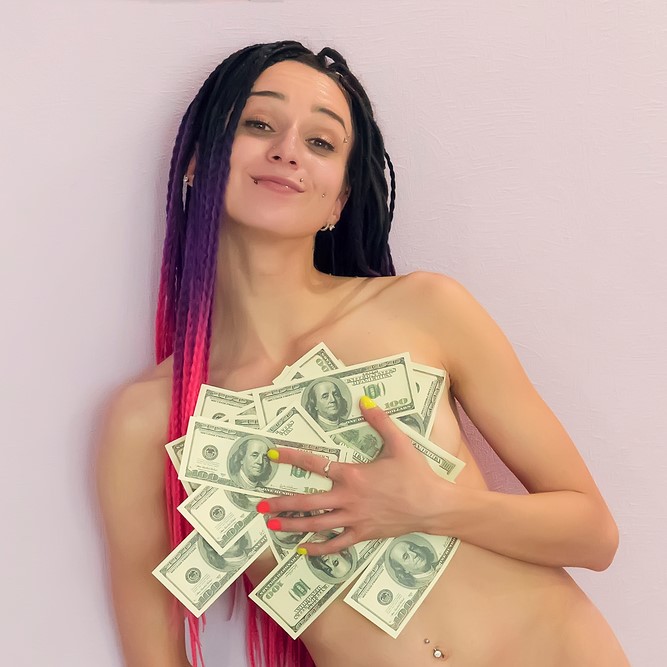 How much money can I make?
If you're interested in joining an adult marketplace, you're probably wondering how much money you can make. Due to the huge number of variables, this can be a complex question. But let's start with a conservative answer
The average active seller on PantyRaid.club sells approximately 6-8 pairs of panties a month. If you charge $25 per pair of basic worn panties, you could earn $200 per month (for very little work). Often though, listings also include special requests like wearing them during sports activity or during masturbation or sex. Since you can easily charge more based on the length of wear and activity, let's estimate $40 per pair. That would give you and additional $320 a month. Realistically, most panties sell between $30-$50 per pair.
It's worth noting that many buyers want panties that have been worn for a few days or even more. This limits how many panties you can produce each month. There are some tips and tricks to increase output, but even still, you are only one person and you can only dirty so many panties in a given period of time. This is where expanding your services comes into play. Videos, pics, sexting and sometimes even simple virtual companionship are ways you can increase your income for very little effort. Exploring kinks and accepting custom requests is an easy way to sell to a wider audience and fatten your wallet.
There are a lot of kinks out there and you can find countless ways to monetize them. You can get ideas by accepting requests or just by exploring your own interests. There is a market for used sex toys, feet pics, food on body parts, fun with furries, the list goes on and on. Its super easy to grow your audience by expanding your offerings. If you can think of it, there is someone into it and willing to pay you for a taste of it.
If you live in the U.K. or United States, it's best to assume that your adult kink business is a side gig rather than a full-time income. However, if you live in a country with a low cost of living, you can easily earn most of your income from selling in an adult marketplace. Either way, you can make a decent amount of money selling your kinks online.
What could you buy with an extra $300 or more a month?